Emerald Boutique Hotel finally launches its website after 3 months of construction by a Legazpi –based web development company Betterment Solutions with the support of online branding think tank Kim Iqs.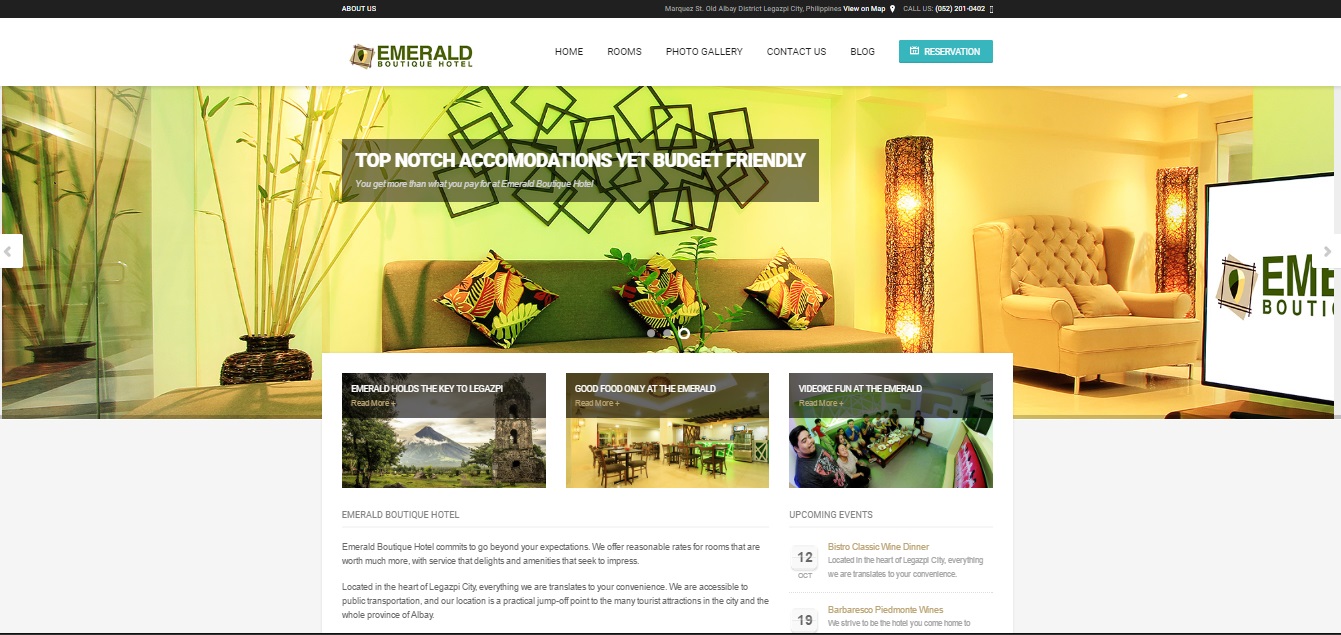 Emerald's website is easy to navigate, a feature that was intentional right from the very start to help guests interact with the hotel with zero fuss. Due to the simplistic design of the website it is also light enough for web browsers to load. This makes the online front of the hotel more accessible– even for people with very limited Internet speeds.
The website also has an online booking function allowing guests to book any rooms they want with a click of the mouse. Reserving a room is also very easy – just select your check-in date, enter your personal details, choose your preferred room, let the hotel know your special requirements (if there are any), and click "submit now".  You will receive a confirmation of your reservation. All you have to do is settle the cost of your booking and you are all set!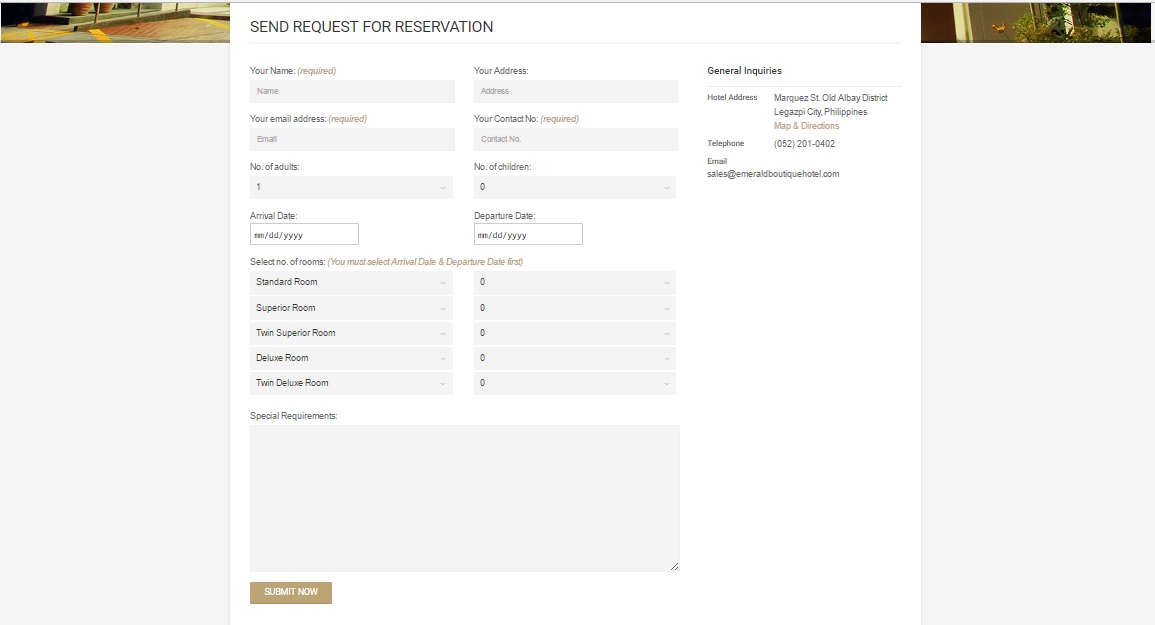 The website also makes it easy for guests to contact the hotel. Do you need directions to the hotel? Click the CONTACT US tab and find your way through Google Map. Do you need to call the hotel? Get the contact numbers from the same tab and get in touch with the hotel's front desk personnel.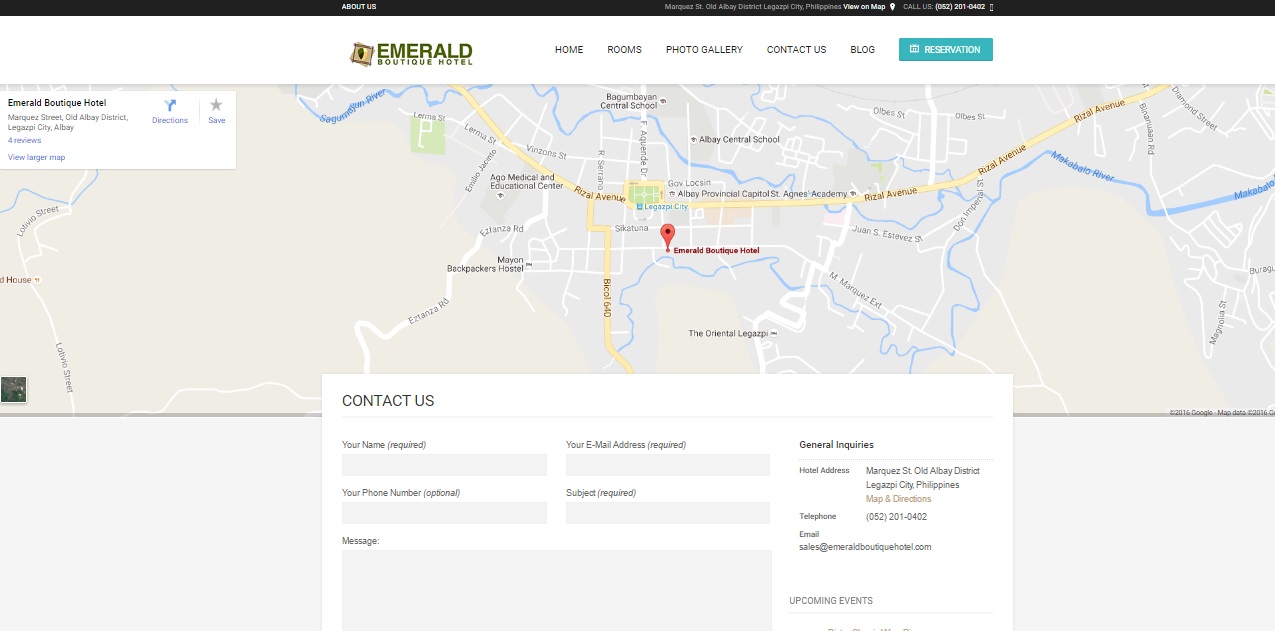 Hotel features are also part of the website's home page content making it easy for guests to know what to expect while staying in the hotel and what they can do while checked in. Do you want to get updated with the hotel? Are you interested with the hotel's special offers? Subscribe to their quarterly newsletter (enter your email address, click subscribe).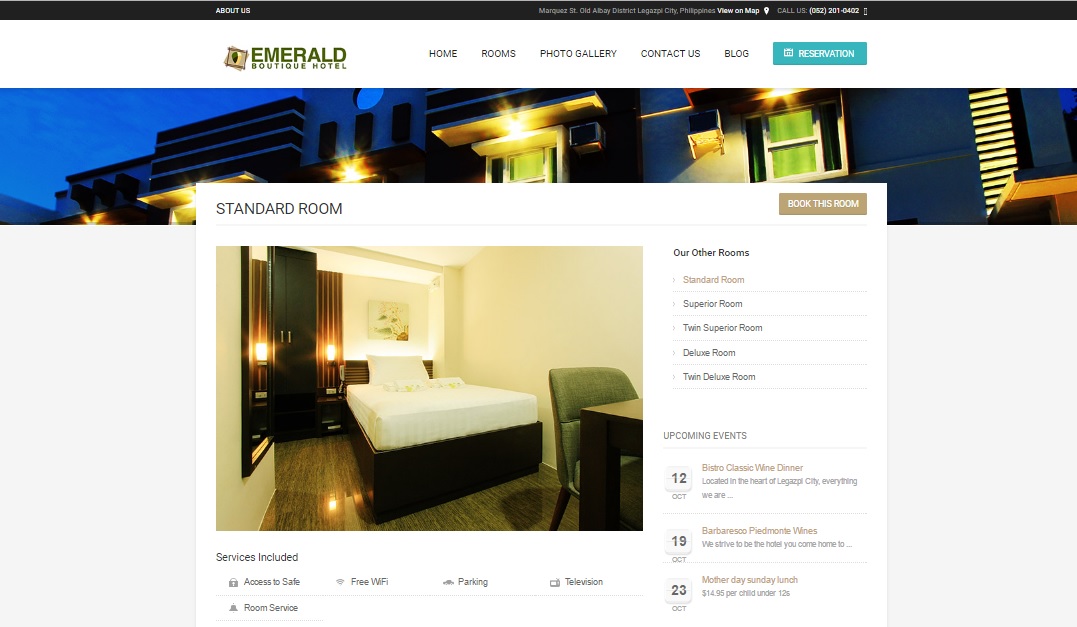 With the hotel's improving online presence and its affiliation to many hotel directories like TripAdvisor and Booking.com, the launching of its website would make its online marketing efforts more visible. Curious about Emerald Boutique Hotel's new home in the World Wide Web? Go to www.emerladboutiquehotel.com and check it out for yourself.