So you are planning to visit Legaspi City. But then you ask yourself, where to go, what to do? Sure you can Google your way around town, eat here and there, do what other tourists do. But an authentic vacation can only be achieved when you experience a city like a local, like a true blood Legaspeño. How to do it? Even if you only have one day you can experience Legaspi fully with this itinerary.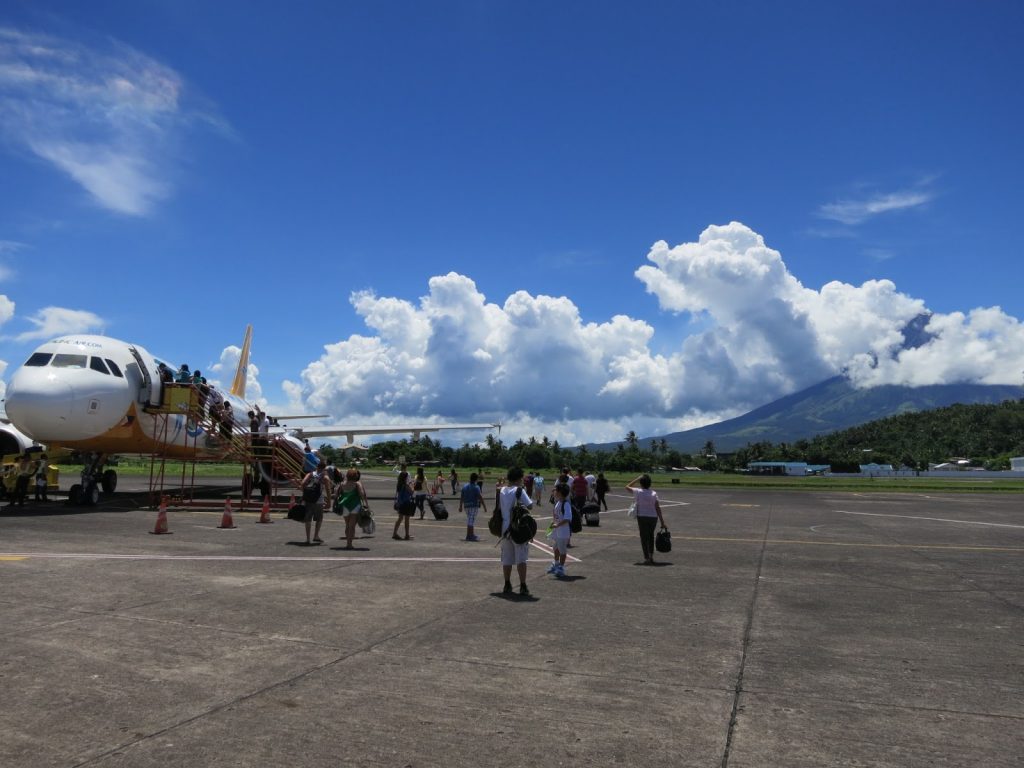 Let's say you had the second flight in from Manila. You arrive in LGP at exactly 11:30am.
11:30 AM – Hotel check -in
By now if you are lucky enough to have clear skies you must be raping that camera button at the direction of Mt. Mayon. She is a sight to behold and you can already witness her majesty the moment you get out from your plane.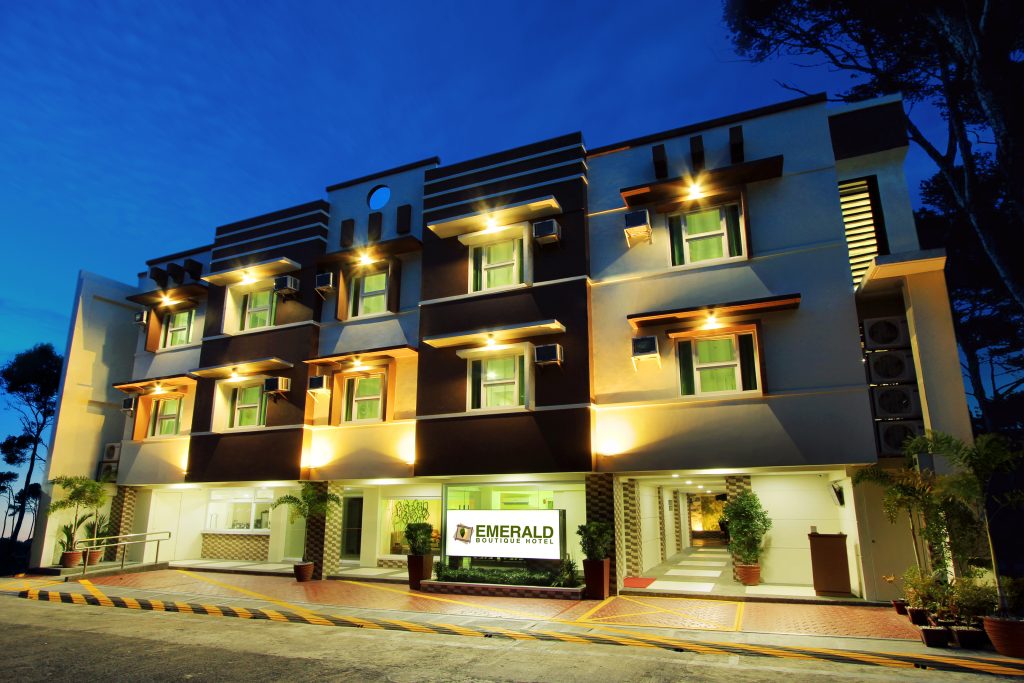 Locate your hotel's shuttle service, leave your bags in your room, and get your Legaspi adventure started, but first…
12:00 Noon – Grab some lunch!
Fortunately food in Bicol is good, so good that you would not have a hard time finding a good place to eat while in the city. We recommend 1st Colonial Grill, a local restaurant that offers Bicol delicacies. What to eat here? Bicol Express is a must and make sure to compliment that with their Tinapa Rice. Laing (or Pinangat) is also a must-have in your table.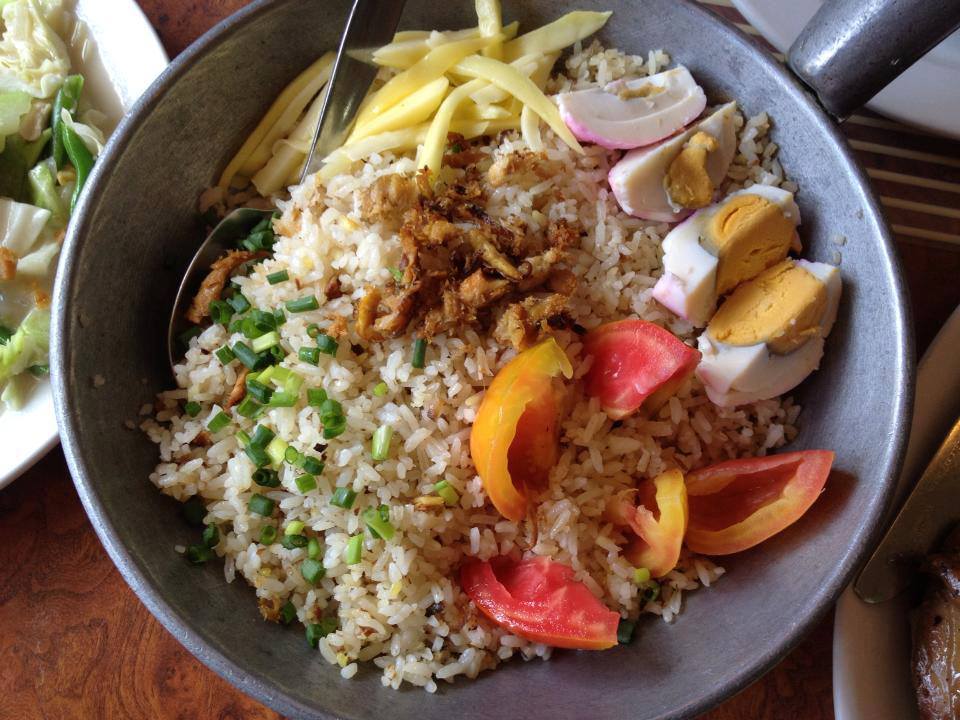 Done with your meal? Top it off with a dessert that made 1st Colonial Grill famous all over the country – the Sili Ice Cream!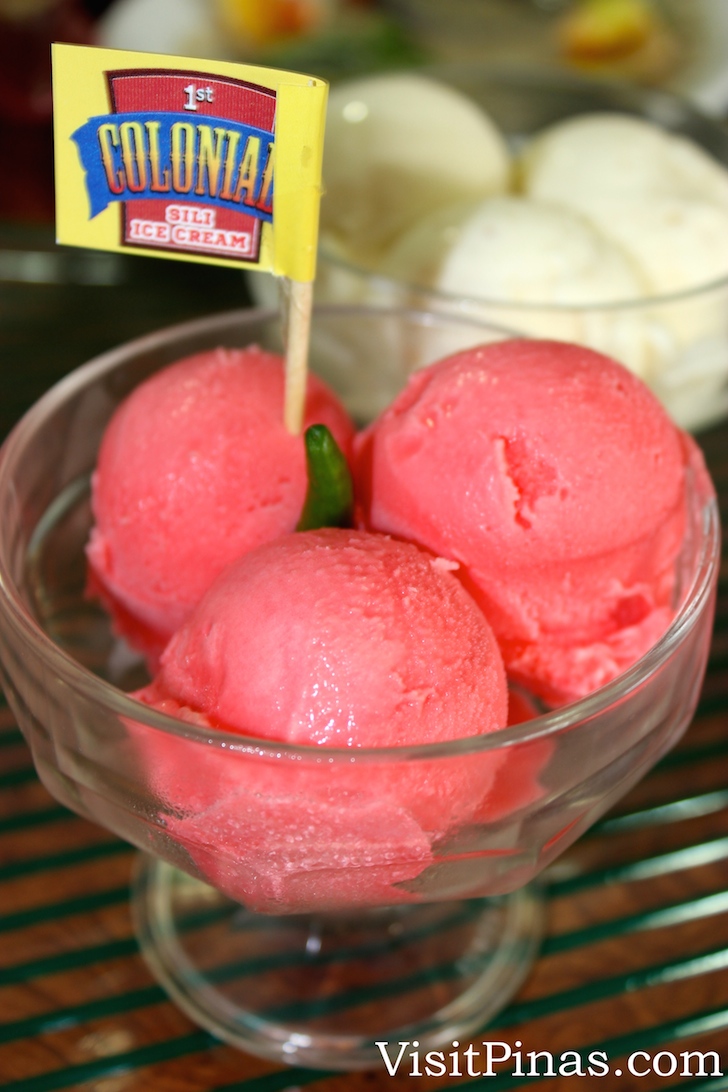 1:00 PM – To Cagsawa Ruins!
Cagswa Ruins is a World Heritage Site so NEVER ever leave Legaspi City without visiting this place. This is where one of the most common photos of Mayon is taken (that church bell tower-framed photo of Mayon).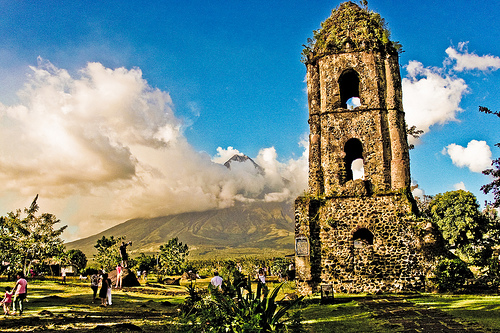 There is plenty to do in Cagsawa Ruins. There is of course the picture taking, shopping around Cagsawa's souvenir stalls, and just enjoying the awesomeness of the perfect cone volcano in its full splendor. It is important to note that the view here of Mayon is much nicer because it can be framed from its very base up to its crater.
3:00 PM – Coffee Break
The coffee culture is alive and well in Legaspi, thanks to the many coffee shops around town. One café is worth your visit – the 528 Ilawod. This coffee hangout is not only popular for its good coffee but also for its artsy, intimate ambiance.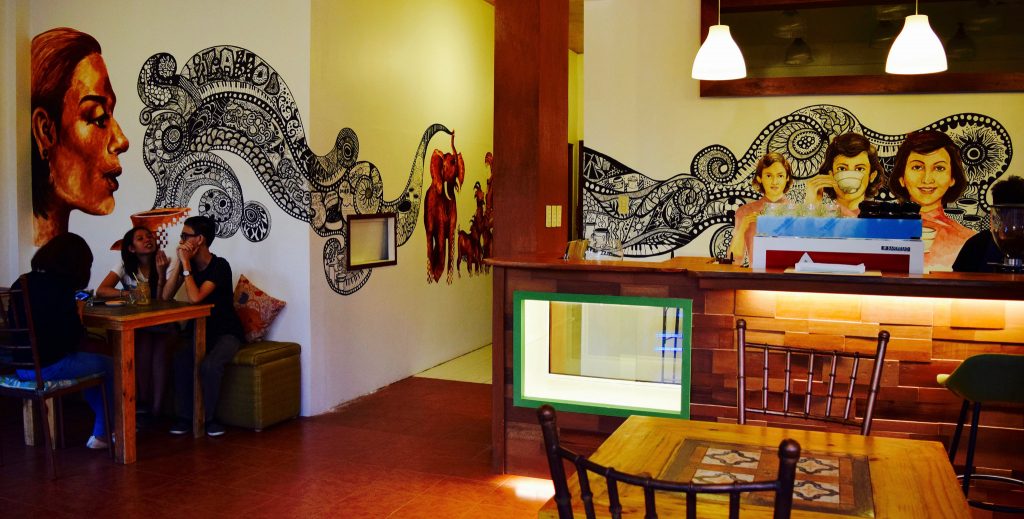 The café also showcase the work of local artist Ann Cadiz in its wall murals. The painting on the walls adds personality to this place and one more reason why you should come and visit it.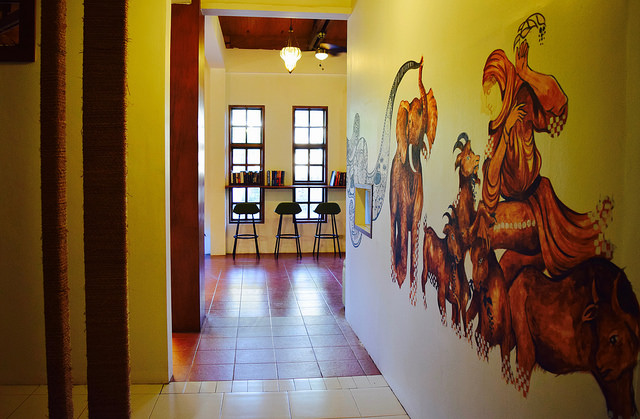 Located in Daraga, this café is undeniably Legaspeño so do not miss it while you are in the city. By the way one corner of the café has a nice view of Mayon.
4:00 PM – Daraga Church
Daraga Church is a very scenic place, a must visit for all the guests of the city. It has an access road near the Daraga public market so getting to this place is easy. Perched on a hill, it has a sweeping view of Mayon. But aside from the nice view, another good reason to come here is the church, a Spanish-era structure that should make a nice background for a selfie.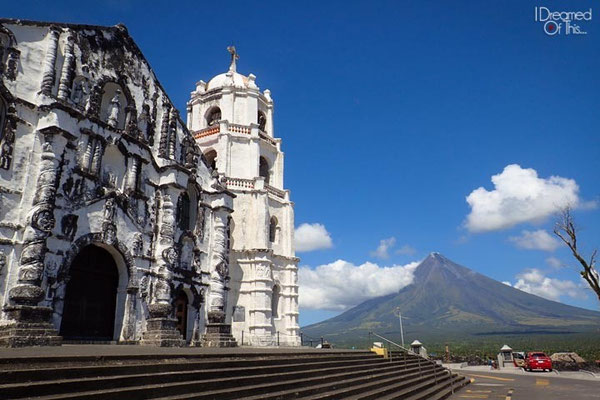 There is a viewing deck in the area so you can enjoy the Mayon view while enjoying the light breeze in this hilltop location. Pray for clear skies because selfies here are awesome with the famous volcano framing your shot.
5:00 PM – Lignon Hill
As the sun is going down you can head out to Lignon Hill, an unmistakable landmark that goes with the Mayon view from many vantage points around the city. This hill is also where PHIVOLCS have its observation outpost for Mayon, a testament of the encompassing view of Lignon over the volcano.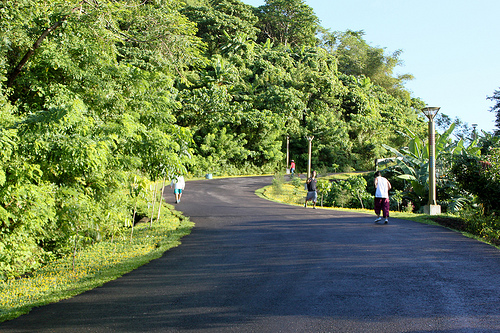 To better enjoy this next stop, get your walking shoes ready and hike up the hill, a whole kilometer of subtle climbing. What's nice about this uphill walk is the view that you can have of Legaspi City as you progress to the top.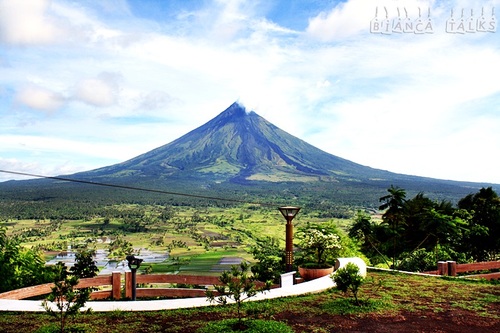 The best part of the climb is when you reach the park on top of Lignon. You can bask in the view of Mayon and the whole city, even giving you a nice sweeping glimpse of the bay of Legaspi. Sunsets here are nice. Many locals come here just as the sun dips in the horizon.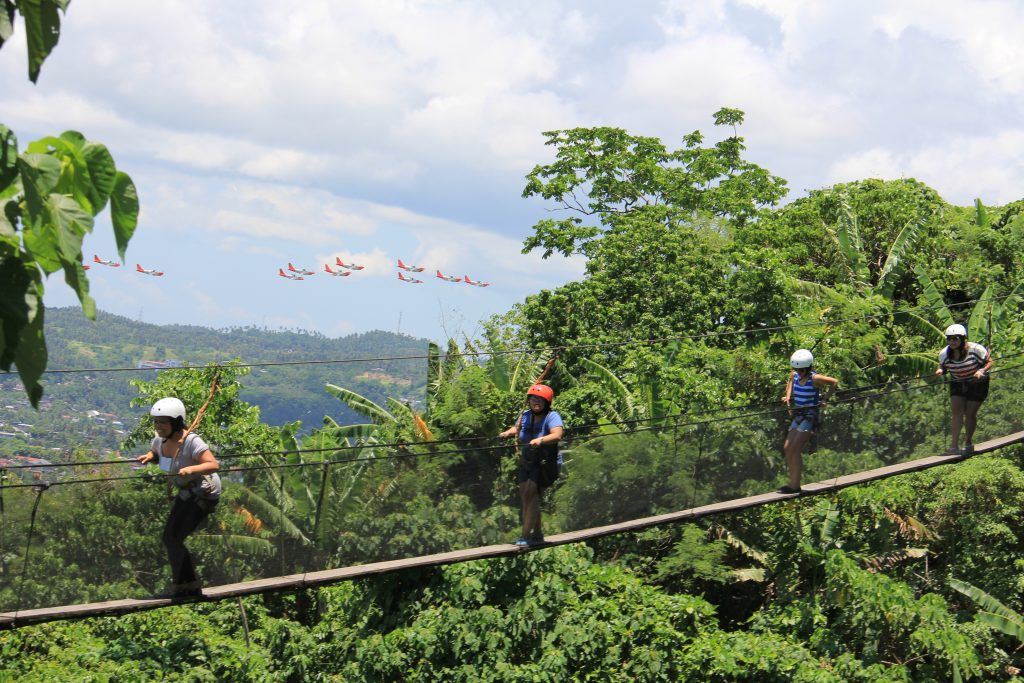 Aside from the nice view you can also enjoy the hanging bridge and the zip line that crosses thru the hill from one side to the other. Another unique experience while in the city.
7:00 PM – Dinner at Small Talk Café
When you are in Legaspi the best place to have some good, Bicol food is at Small Talk Café. This small restaurant in the middle of Old Albay District is a foodie's paradise. The serving here is filling and the flavor is just top class.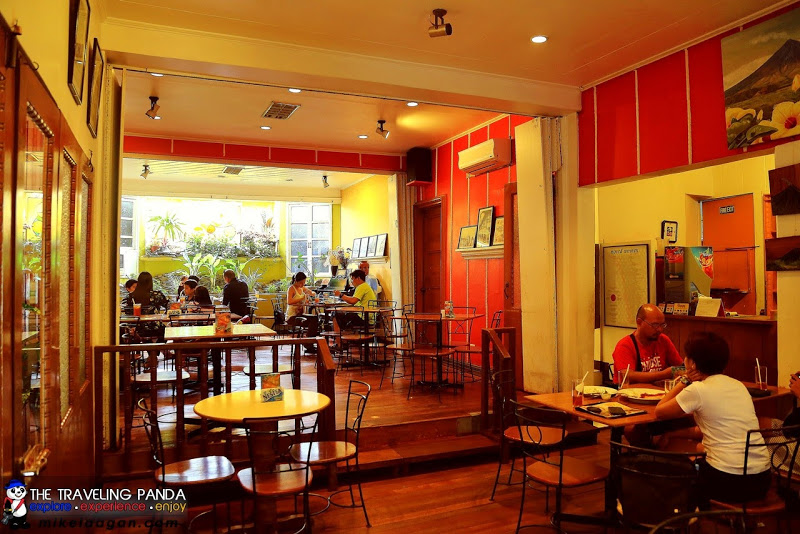 What makes this café (it's a restaurant actually) unique is its offerings that scream Bicol like the Pinangat Pizza and the Laing Pasta. Pasta here is generally good. Do come early for dinner especially in the weekends because this place is often packed with people.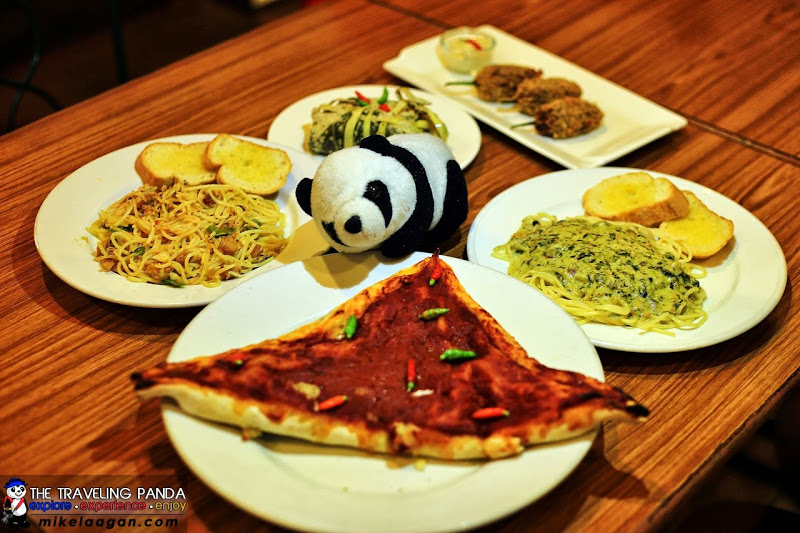 8:00 PM – Night out
There is no denying that this city sleeps earlier than many urban centers in the country but the good news is, if you know where to go, well, problem solved!
You can choose to go to Lava Resto Bar inside the newly opened Ayala Malls Legaspi. This bar has a nice crowd, it has live music, and there is a wide selection of drinks. While you're here try out the Lava Pizza while enjoying the young, urban vibe of the place.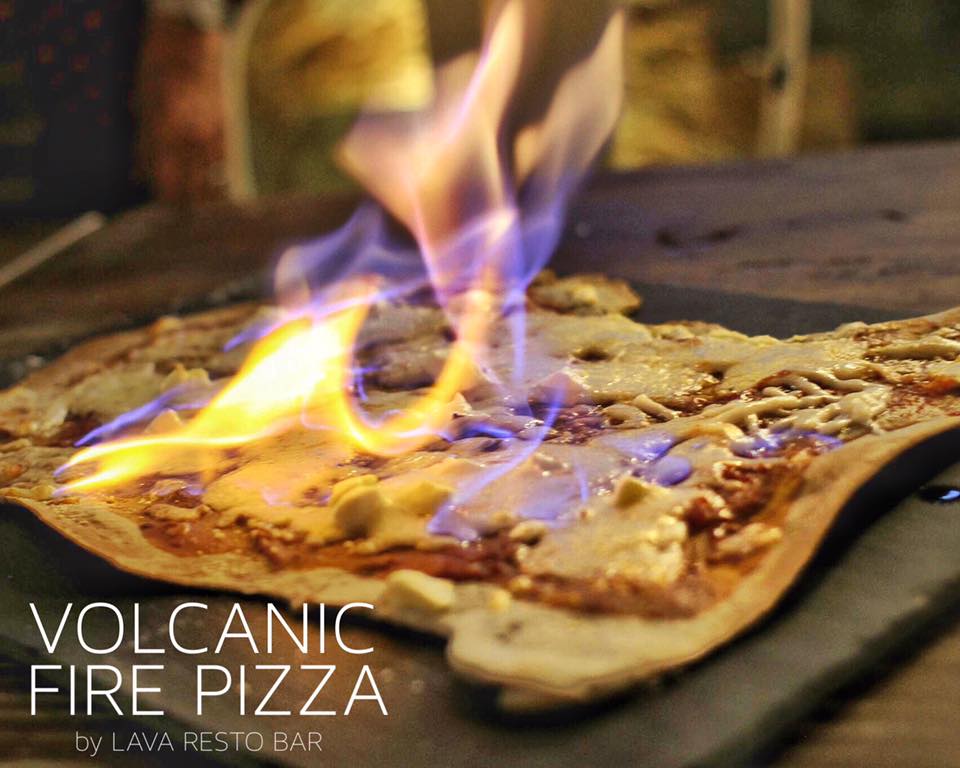 If you want a more unique experience you can go to Retazo Diner along Rizal St. Acoustic music is very good here and the ambiance is quite nice and more intimate. Food is good and there is a decent selection of beers. No hard alcoholic drinks though but there's wine and it is chilled just for you.

If you are more of a party animal and you love dancing the night away with live bands or DJs then Bar 101 is the place for you. It is located inside Bichara Complex in the very heart of the city.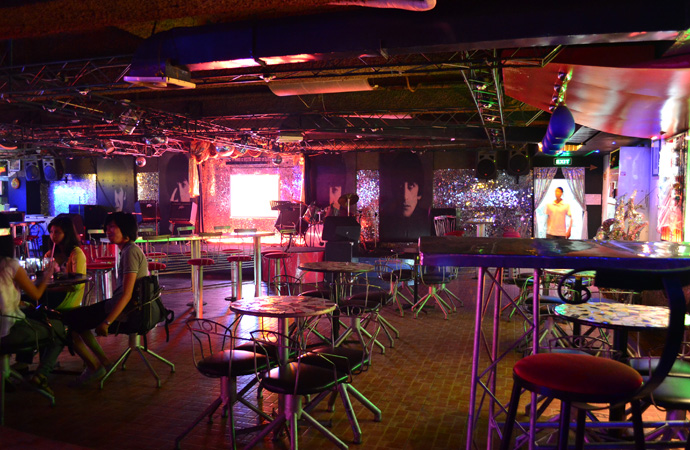 We do hope you call it a night early because the first stop for the next day is best enjoyed when you go there before the sun is up.
The following day:
5:00 AM – Legaspi Boulevard
If you love to run in the morning then you will love Legaspi Boulevard – a 1.5 kilometer stretch of beach side development that is perfect for an early morning run. This place is teeming with people especially in the weekends. This is a favorite place of locals to unwind, enjoy the sunrise, and yes, enjoy some coconut water (coconut vendors are all over the place) with the early morning sea breeze.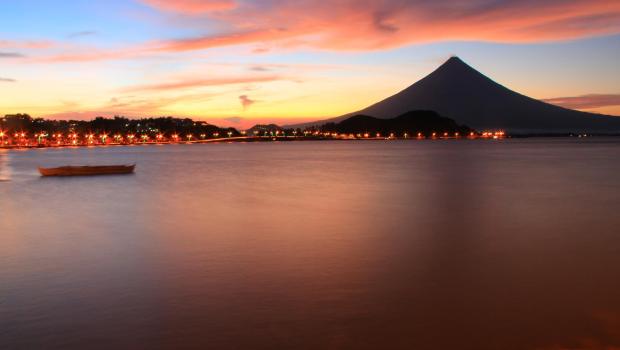 If you just want to walk around then that's great too. This is also a great place to meet and talk with some locals. There are also some great places for a selfie including the "Legaspi" standee with a nice Mayon view in the background. You need to have a photo taken here!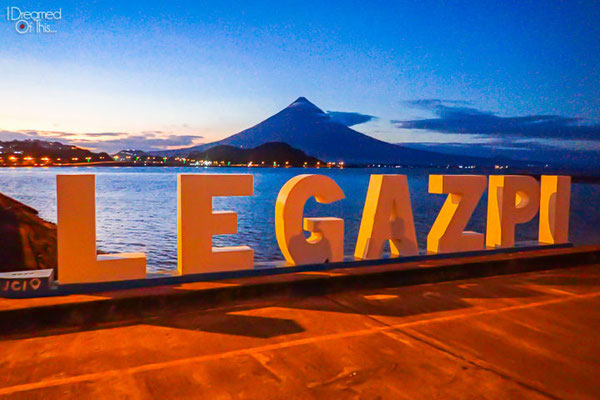 Want to eat? There is an interesting local vendor that goes by the name of "Eat n' Run". His sandwiches are good and his personal branding is excellent with that charming bike trailer of his. This guy also serves native coffee, so yeah, enjoy! He frequents Legaspi Boulevard early morning.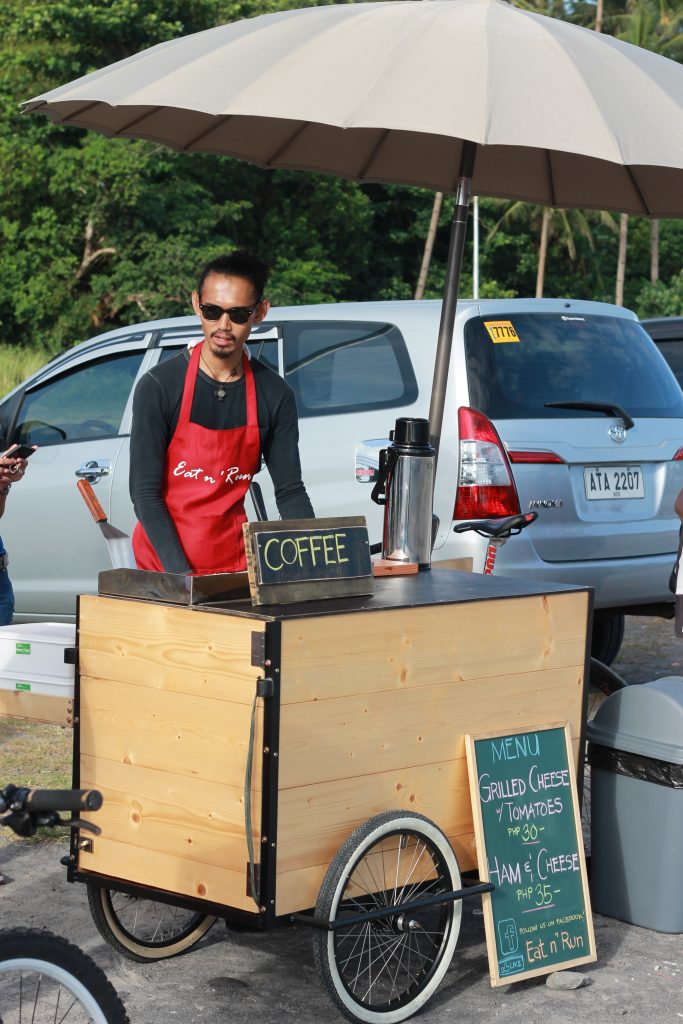 7:00 AM – Breakfast at Bigg's Diner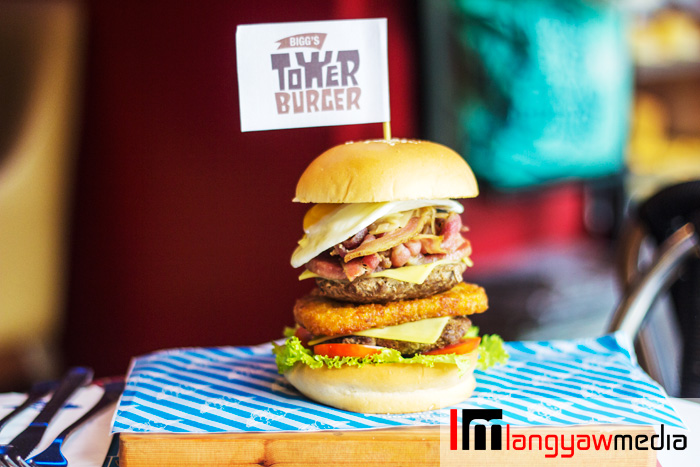 You cannot leave Bicol without eating at Bigg's Diner, one of Bicol's most popular brands. This place is not really about fast food, but good food. They have amazing burgers and breakfast specials (the American Slam is not to be missed!). They have charming stores too.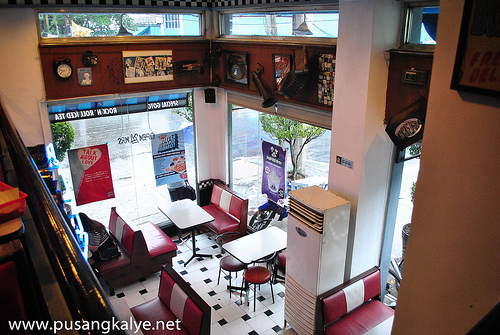 8:00 AM – Sumlang Lake
If your flight back to Manila is still in the afternoon then you can still visit one more tourist spot in Albay – the Sumlang Lake in Camalig. Camalig is just a 30-minute drive from Legaspi City so this would be a convenient quick stop for you.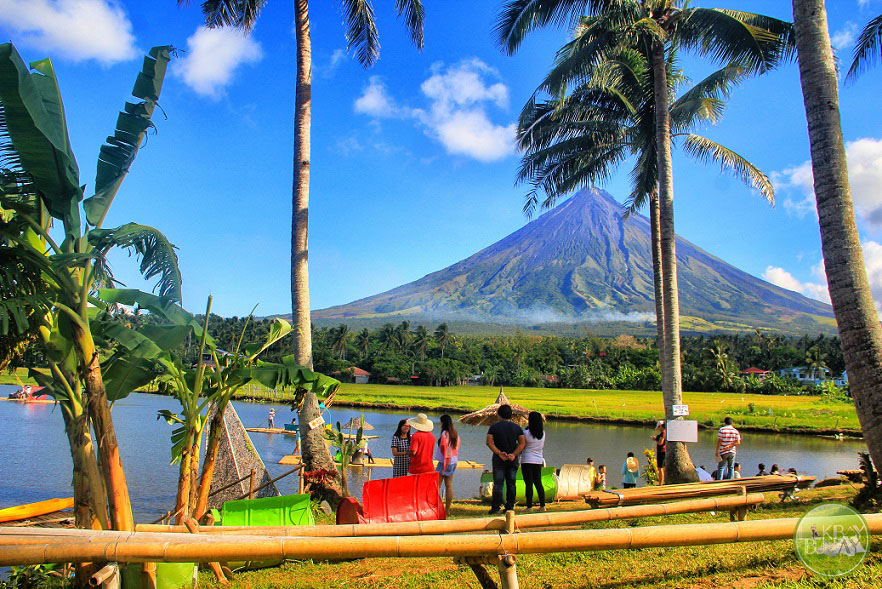 What to do in Sumlang Lake? You can ride the bamboo raft across the lake with Mayon Volcano in the background. It is picture perfect so never forget to bring your camera with you. If you want clear, superb images, do not just rely on your smart phone camera.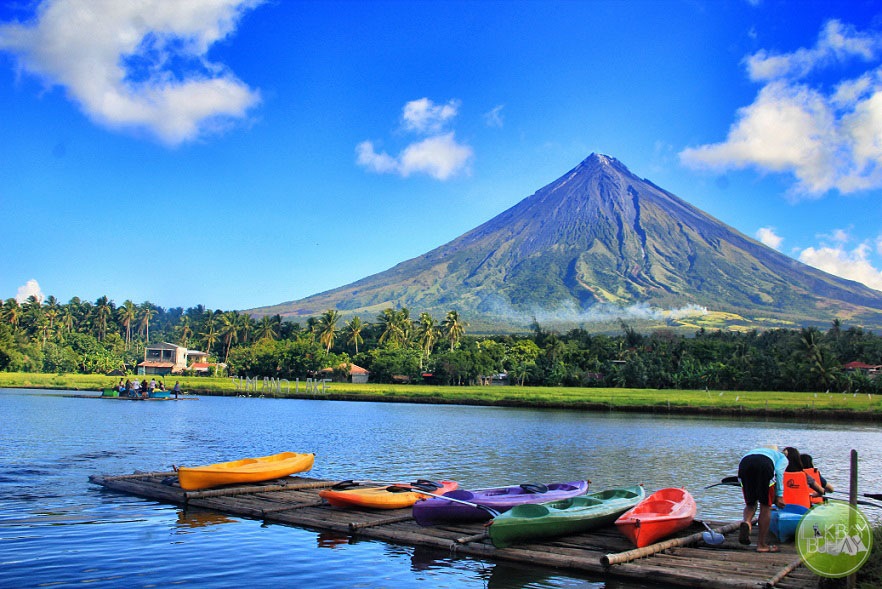 You can also do some kayaking in the lake or just sit around in the lakeside's many unique seating, all have a majestic view of Mayon.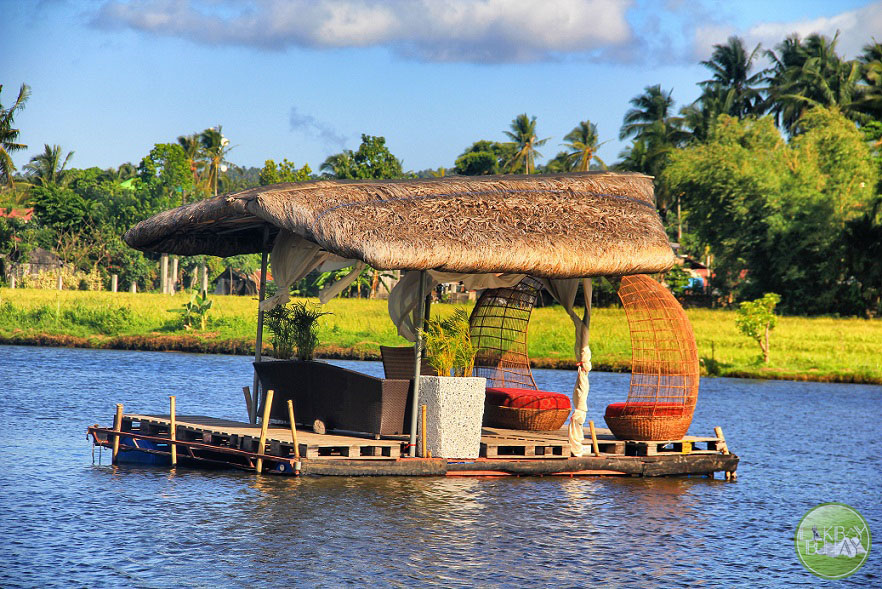 It is probably time to get ready for your flight home after the Sumlang Lake adventure.
Remember, a trip is best enjoyed when you throw yourself to the local lifestyle. Get out there, talk to people, learn about the culture, love the food, and do not be afraid to try new things.
See you soon here!
Cover photo credits Ryan Javierto